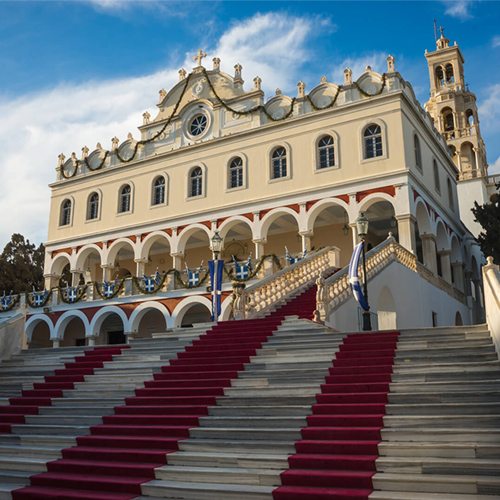 Boussetil Rent a Car Tinos
Discover Tinos Island
---
The miracle of Tinos is not only the image of the Virgin Mary, which has made her famous. It is the wild beauty that will captivate you: rocks carved by the wind, beaches with deep blue waters, Cycladic villages perched on the slopes.
On the island of Tinos you have the opportunity to discover secluded or organized beaches, for diving or windsurfing, excellent local flavors served in the villages, kneeling pilgrims in the city and lunar landscapes! 750 chapels and churches, 600 dovecotes and 34 settlements, full and Orthodox, but also the sanctuary of Poseidon.
The beaches of Tinos are beautiful, unique and retain their character. There are so many beaches in Tinos that it is difficult to create a list of the beaches that stand out.

---
Kionia
Very close to Chora, the beach in Kionia is a narrow beach with sand and pebbles and is the most convenient option. It is organized while you will also find cafes and taverns.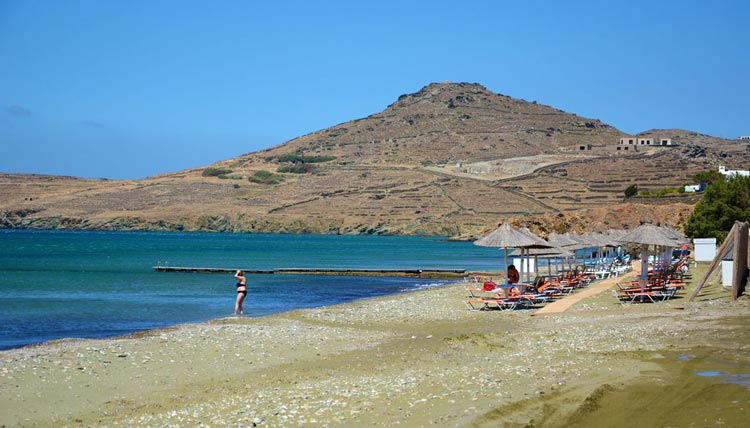 Agios Fokas
It is the largest beach of Tinos, also a short distance from Chora. The beach of Agios Fokas is sandy with scattered pebbles, is organized with sunbeds and beach bars while offering beautiful views of the "sacred" island of Delos
Livada
A "wild" and relatively remote beach, exposed to the meltemia that have formed this unique setting. Access requires a dirt road but the black sand of the beach, the fine gravel and the clear sea that deepens abruptly are worth the trouble. Characteristic are the unique shapes of the rocks on the left side of the beach of Livada, which have inspired artists and geologists.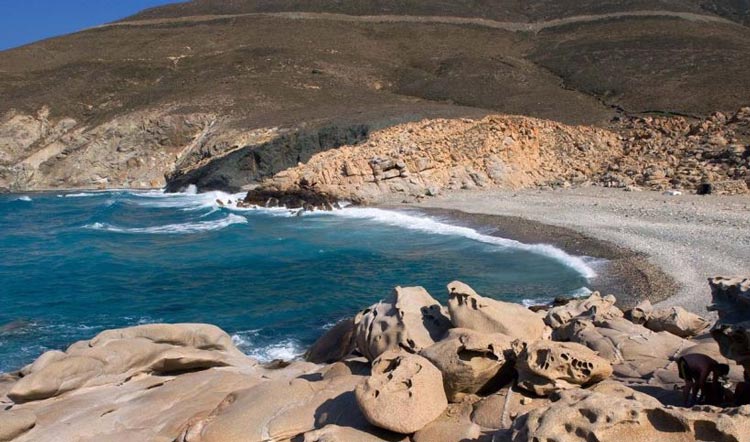 Kardiani - Kalivia Beach
A wide. sandy beach, small in length beach, with crystal clear waters that is organized in one part and free in the rest covering all tastes. Here you can relax in the shade offered by tamarisk trees or enjoy your drink at the beach bar.
Kolibithra
One of the most popular beaches of Tinos. Essentially, these are two beaches (Small and Big Sand), one organized and one quieter. It is covered with sand and is suitable for water sports and surfing.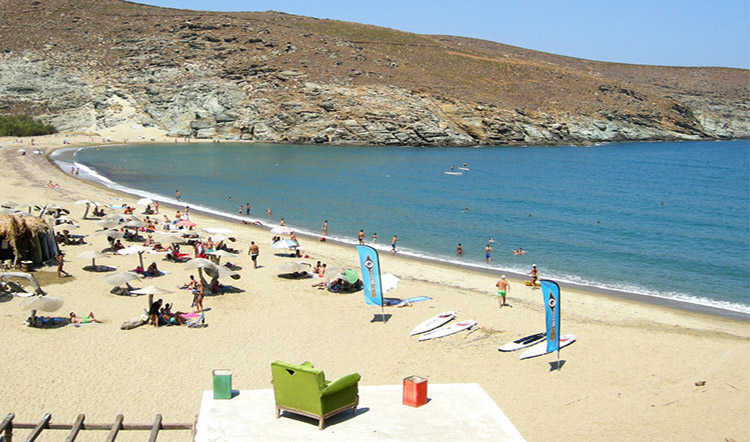 ---
MARIOS BOUSSETIL - BOUSSETIL RENT A CAR TINOS - CAR RENTAL TINOS - CHEAP CAR RENTAL TINOS - CAR RENTAL OFFICE TINOS - DAILY - WEEKLY - MONTHLY CAR RENTAL TINOS - LIMO RENTAL TINOS - LUXURY CAR RENTAL TINOS